Intro
Hey there!
I'm the developer behind Doomsday Paradise, and I'm in the process of doing some art upgrades before marketing begins in earnest.
I'm currently attempting to scope out the potential cost of upgrading the art used in battles. All characters do have an existing mesh and animations, however they vary widely in terms of quality and don't match the standard set by the other character art, so I'm looking to start from scratch.
Details
I'm looking for an artist and animator to recreate the player / enemy characters in combat. The most important part being the creation of the 2D illustration. Here's a screenshot showcasing the current art and some of the player / creature designs:
And here's a screenshot showcasing character art outside of combat, which showcases the kind of style I'd like to fit in with.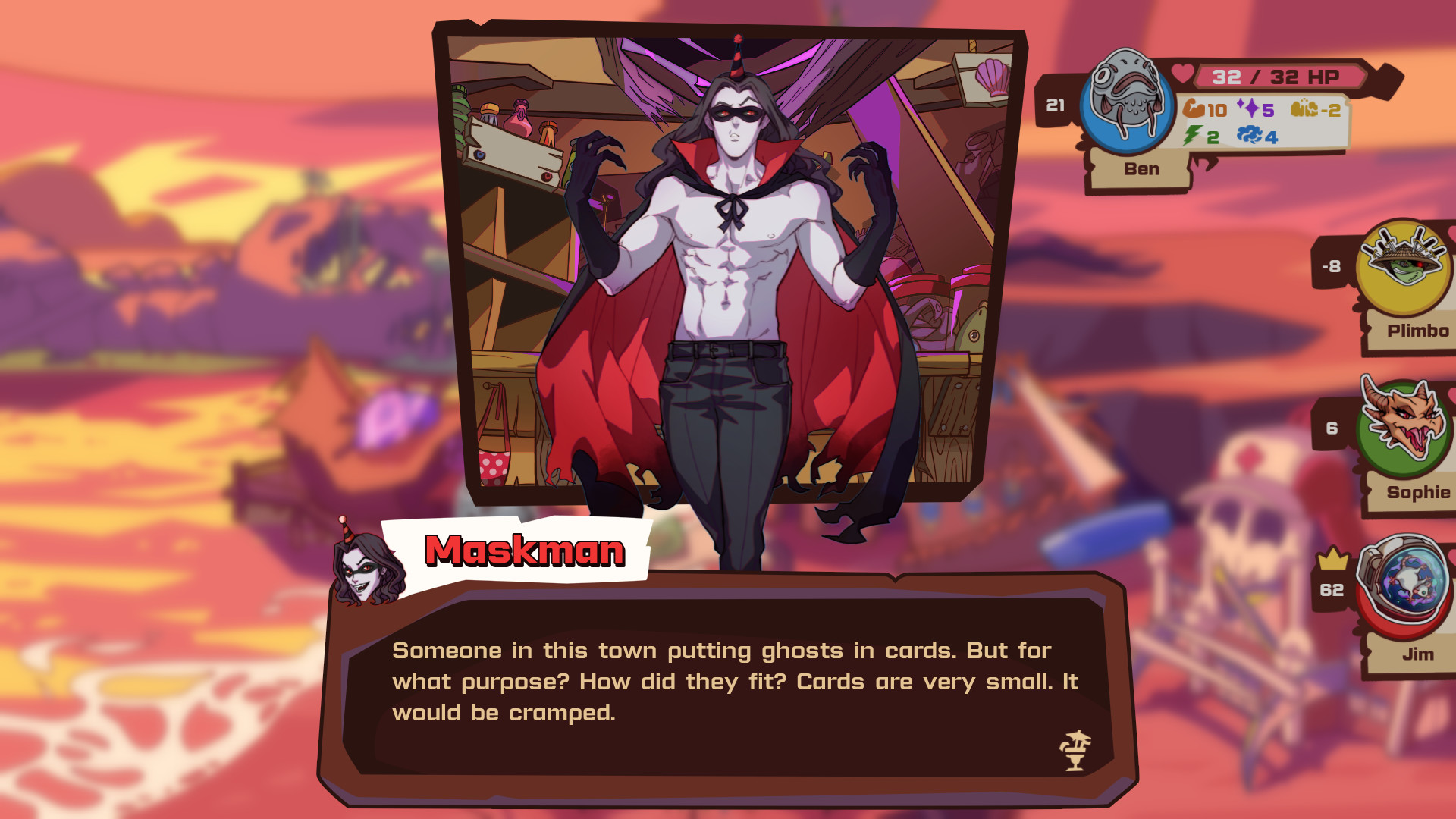 (Some of the UI assets are still WIP, just focus on the character art.)
Scope
There are currently:
For a total of 17 characters that would need illustration / animation. Depending on how marketing performs, this number may grow over time (likely to a max of 22.)
Each character has 5 animations:
Jobs and Work Allocation
I understand not everyone good at animation can handle the illustration and vice versa. I see the work in two parts:
Illustration
I need someone who can produce the characters in the correct style, and layered appropriately for Spine.
Animator
I need someone capable of producing the animations when provided with a character, as well as setting the project up for skins support.
If you are an animator and have experience cutting and animating still images from others- please include that information as well as a quote / time estimate for the work (and include any guidance you might have!) I have character artists
Applying
Send me a PM including:
A copy of your portfolio. If you do not include your portfolio, I will not consider your application.
What role you'd like to perform (Animator, Illustrator, Both).
A per character or per project quote. Per character is easier for me to scope future improvements and budget against, but either is fine.
If you are quoting for multiple services (illustration, animation, or cutting an existing illustration)

please quote them all separately.
Your availability, if limited.
A loose time estimate for a character. I need at least a couple characters done to re-up on videos, screenshots, etc., so this is mostly just for figuring out marketing timelines- not to set strict deadlines.